Candidates to represent Spreydon-Heathcote Ward for Council
Two Councillors to be elected.
Carole ANDERTON (Progressive for Christchurch 2021)
Phil CLEARWATER (Progressive for Christchurch 2021)
Barry CORBETT (Independent)
Michael HANSEN (Haughty Naughty Nudist)
Sue WELLS (Independent)
---
Carole ANDERTON (Progressive for Christchurch 2021)

Iím committed to working for the people of Christchurch. I was elected to the City Council in 1995, having already served on the Spreydon-Heathcote Community Board. Iím a Director of Canterbury Marketing and Canterbury Development Corporation. I have chaired numerous council committees since 1995 and have a wide knowledge of council activities. Locally I have worked with the community in developing school gardens, community gardens, a heritage garden at Addington Cemetery and a community house at Rowley. Representing the local residents, getting results, and supporting projects that benefit everyone are high priorities for me. I have also been instrumental in developing partnerships with the private sector in building more affordable homes for the elderly and those with a housing need. My other passion is the environment, especially the development of open green space, parks, reserves and waterways. I believe in an inclusive society. carole.anderton@ccc.govt.nz (366-9628)
---
Phil CLEARWATER (Progressive for Christchurch 2021)

As an experienced member of the Spreydon-Heathcote Community Board and current Chair, Iím now offering myself for the City Council. Iím employed as a senior social worker for the District Health Board. As a councillor I would work to ensure that ratepayers get value for money and that the Council provides the basics Ė roads, footpaths, water - to a high standard. I am a member of Environment Canterburyís Christchurch Area Committee. Iíll work for an improved Council partnership with Ecan for pro-active flood protection schemes and to strengthen Christchurchís Civil Defence. Iím keen for the Council to develop an Information Technology strategy to support grassroots computer communication. I want Council to consider low-income households and elderly peopleís incomes when setting rates. I strongly oppose direct charges for council services, such as water and rubbish collection. I undertake to make sure your views are represented.
Phil.Clearwater@paradise.net.nz
---
Barry CORBETT (Independent)

I am the proud father of Paul and Kelly (both at Cashmere High) and I am completing my second term as a City Councillor, and member of the Spreydon Heathcote Community Board.
Following 30 years in broadcasting, I am now the Communications Officer for the Christchurch City Mission, a director of Jade Stadium, and a trustee of the Christchurch Casino Charitable Trust and Eureka Trust.
An independent, I am accountable to you, and not to a political party. At Council, I make my decisions in the best interest of the community, consulting widely and trusting my own instincts after careful scrutiny of the subject.
I supported reducing council to 12 members, which will provide better governance and more responsible fiscal control, leading to an improvement in maintaining and expanding Christchurch's impressive assets.
But most importantly I enjoy dealing directly with residents regarding their concerns and problems.
Phone 3324997
---
Michael HANSEN (Haughty Naughty Nudist)

Let's have a look at some of the broken promises of the last election. Despite being recently tarsealed, the manholes in Bletsoe Avenue between Selwyn and Strickland Streets have not been sealed around with P1 grade seal resulting in noise when traffic rides over them to the annoyance of Bletsoe Avenue residents. The Cheviot Street bus stop on Selwyn Street has been marked, then blacked out. The stop is still there, but has not been re-marked. The bus stop on the school side of the road has been marked. I also seek police neighbourhood enquiries as to whom is using a hot ray in Cheviot Street.
---
Sue WELLS (Independent)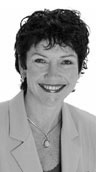 My last six years on the City Council have been challenging and satisfying. As Chair of the Regulatory and Consents Committee, I've handled difficult and controversial issues. The City Plan, prostitution, gambling, liquor bans, dog control.
Like my colleagues, I've made hundreds of decisions on your behalf. We cannot seek your views on each one. How well each of us does our job determines how well our city works - or doesn't.
I make my decisions with integrity, after examining the facts. I apply common sense, governance principles, think strategically, uphold the process. I ensure people are treated fairly and with respect. When chairing I strive for consensus decisions, courtesy, and full involvement. (I suspect my 11 years of training as a mother have helped enormously.)
I'd really appreciate your vote. I love serving Christchurch and want to continue.
Your views or questions are welcome on 332-1611 or www.suewells.co.nz.