Making the most of environmental projects
Local environment groups can now tap into hundreds of environmental projects, including four major Christchurch initiatives.
Three City Council projects: a community model for waterway restoration, investigation of lead contamination at gun clubs and wetlands, and glass waste management, are among those which have received assistance from the Ministry for the Environment's Sustainable Management Fund. So too has the Regional Council's cleaner production programme,
Anyone involved with sustainable management can get copies of reports, manuals, guidelines and training and decision-support programmes produced by SMF funded projects. Results of these projects are available on the Ministry for the Environment's internet site: www.mfe.govt.nz. Information may be copied, as long as it is not sold for profit.
The fund is designed to support practical initiatives which help achieve sustainable management of New Zealand's resources. During the three years it has been in place it has provided funding of more than $20 million to 219 projects.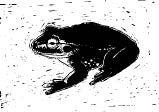 The fund gives preference to projects which are practical, have national benefit, involve consultation with stakeholders and meet widespread demand. Funding may be allocated for developing and applying methods, and for the transfer of knowledge and technologies from technical experts to the wider community.
Applications for funding are accepted in February and August each year. Funding is allocated through a competitive process. Successful projects may be allocated from $20,000 to $500,000 per year, and may be funded for up to three years. The fund will contribute 20-80 per cent of project costs.
Environmental Education Directory
Environmental educators now have a directory of environmental education resources at their fingertips. Launched in June, the Environmental Education Directory of New Zealand aims to provide a comprehensive list of resources available throughout the country.
The directory includes 15 subject categories ranging from air and transport to hazardous substances. Other topics include energy, infrastructure, minerals, biodiversity, land, plant and animal pests, wastes, coast, heritage, Maori, natural hazards and water.
Under every subject heading are lists of activity packs, resource kits, magazines, video and audio tapes, contacts, places to visit and computer resources. Each entry contains a brief description of the resource, target audience, curriculum links, availability and price.
Development of the directory began in 1998 with funding from the Sustainable Management Fund administered by the Ministry for the Environment. Six monthly updates are planned to ensure it remains as comprehensive as possible.
The directory is available from the Ministry, PO Box 10-362, Wellington, or on line at www.eednz.org.nz