Christchurch Celebrates Its Heritage
Cultural Landscapes: Evolution of a River City is the theme of this year's Carter Group 1999 Heritage Week from 15 to 22 October.
Walks, lectures and a wide range of other events including a garden party and parades, will focus on the full range of heritage places in the cultural landscapes of Christchurch. These encompass the broad sweep of the City's historical development from pre-European times, emphasising the influence of the River Avon (Otakaro) on the evolution of the City. The river will be a unifying theme for individual events based on heritage buildings, streetscapes, art works, parks and gardens, as well as developments in planning and urban design. This year's official opening of Heritage Week, held in conjunction with the presentation of the Hagley/Ferrymead Awards, will take place in the recently refurbished Circle Lounge at the Theatre Royal on 15 October.
Various dimensions of Christchurch's cultural landscape will be explored during a one-day seminar on 16 October. For details phone (03) 355 7794 or (03) 941 8518.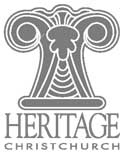 ---
HAGLEY/FERRYMEAD COMMUNITY BOARD 1999 HERITAGE AWARDS
The Hagley/Ferrymead Community Board is considering entries for its highly successful heritage awards scheme, now in its third year. Initiator of the awards, Cr Anna Crighton, hopes to incourage greater interest and participation in the children's section of this year's awards. "Our children are the next generation of caretakers of our heritage," she says. "It is important that we encourage them from an early age to understand and appreciate the significance of the past for the future." There are six entry categories in the awards:
Retention
Conservation and restoration
Education and awareness
Children
Good Caretaker Award
Christchurch Star Award
The Star award recognises efforts by businesses and retailers in the inner city to preserve or maintain a heritage building. Award entries do not have to relate to buildings listed as heritage items in the City Plan or registered as Historic Places by the New Zealand Historic Places Trust.
Presentation of this year's awards will be held at the Theatre Royal on 15 October. For further information about the awards contact Cindy Breward at the Linwood Service Centre, tel: 941 6606, or Jenny May at the Civic Offices, tel:941 8518.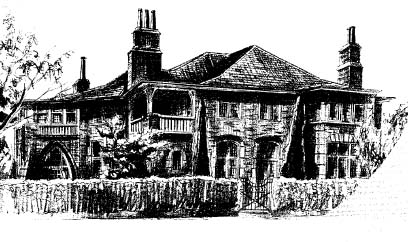 Dorothy's Boutique Hotel was one of last years winners