St Albans East local area traffic management scheme
Local Area Traffic Management Schemes (LATMS) are an approach to traffic planning in which the total effect of traffic management proposals on groupings of streets and their surroundings, rather than isolated locations, is considered.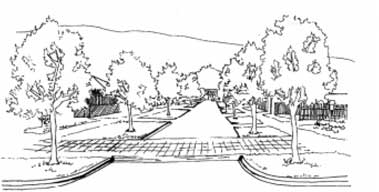 The Christchurch City Council has been developing LATMS since 1986. Half of the City has now been covered with LATMS or Neighbourhood Improvement Plans (NIPs). Boundaries for individual schemes or plans are generally arterial roads and include an approximate area of 1.5sq km.
The three most important issues to address within a LATMS area are:
traffic flows
traffic speeds
traffic safety
A Local Area Traffic Management Scheme (LATMS) is currently being developed for St Albans East. The area bounded by Bealey Avenue, Hills Road, Madras Street and Warrington Street has been selected because it includes a number of streets in need of reconstruction. Priority for the reconstruction of City streets is based on kerb and channel condition, carriageway condition, traffic hierarchy/volumes and traffic-related issues.
The St Albans East LATMS process began earlier this year when the Shirley/Papanui Community Board invited residents to a public meeting to express their views and concerns on traffic matters in the area.
Broad objectives of the LATMS were explained. These are:
achieving slow speeds for motor vehicles;
reducing collision frequency and severity;
increasing the safety and perception of safety for non motorised users of the street;
reducing the need for police enforcement;
reducing cut-through motor vehicle traffic;
encouraging and promoting traffic flow to the surrounding arterial route;
Encouraging more greenspace through efficient use of the road reserve, particularly in high density residential areas.
Concept proposals have been developed to address the above objectives and the public's concerns - within the constraints of funding, policy and practicality. These proposals are contained within the LATMS document scheduled for discussion by the Community Board in February 2000. Draft copies will then be released to the community for discussion and comment.
For further information please contact:
Basil Pettigrew
Phone 941 8542