In The Footsteps Of Our Earliest Settlers
A pre- 1850 inner city and coastal heritage trail traces the lives and achievements of Christchurch's first peoples who settled here long before the First Four Ships appeared on the horizon. First Waitaha, then Ngati Mamoe, then Ngai Tahu made their home in a place called Otautahi after the Ngai Tahu rangatira Tautahi. They were followed in the early nineteenth century by European sealers, traders and independent settlers.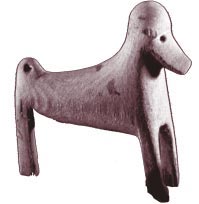 Interpretation panels along the two walks and other significant sites illustrate chapters of our history which have often been ignored. For example Otautahi/The Bricks at the corner of Oxford Terrace and Barbadoes Street is close to Tautahi's campsite and the landing place on the Avon River (Otakaro) used by the first European settlers.
The coastal trail features three sites: Moncks Bay, Shag Rock and Clifton Bay. Human remains were found at Rae Kura (Redcliffs) where the Waitaha had a major settlement among the sandhills. Moa bones were discovered in and near the Moa-Bone Point Cave by sailors from the survey ship Archeron in 1872.
Interpretation panels also tell the story of other sites at Putaringamotu (Riccarton Bush); Linwood sand hills; Opawaho, the site of a Waitaha satellite settlement near the river by Opawa Road; Cashmere Reserve and Mt Pleasant. Launched last December, the Heritage Trail was a Turning Point 2000 project developed in association with Ngai Tahu and the City Council, and also supported by the Community Trust and New Zealand Lottery Grants Board.