Youth Environment Summit With An International flavour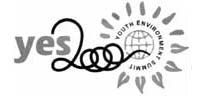 Local 16-18 year olds will be joined by students from as far away as Japan, Nepal and Bangladesh at the Youth Environment Summit at Lincoln University from 19-24 November.
The young people taking part in the millennium initiative will learn about and share ideas on environmental issues facing societies in the 21st century.
They will attend lectures on topics including What have we done to the biospere? and Priorities for action. The young environmentalists will also go on a field trip to Rakaia Gorge and Mt Somers station, take part in practical sessions such as rescuing marine mammals, and have fun at various social activities.
YES 2000 is an international version of the university's successful EnviroSchool held every two years since 1990.
The summit's main objectives include:
Developing an understanding of sustainability as the key to a healthy global environment;
Adopting a positive outlook, emphasising that environmental problems can be solved with a united approach to resource use and environmental protection;
To promote international cooperation and partnership in science, ethics and action for a healthy global environment.
The seminar costs $375, with some sponsorship help available through Rotary Clubs. For details about the summit contact the YES 2000 Administrator Ph (03) 325 2811 E-mail: (yes@lincoln.ac.nz) yes@lincoln.ac.nz