Car Parking Strategy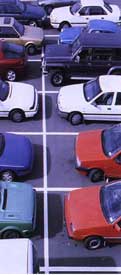 The City Council has received more than 200 submissions from the public as it forges ahead with plans to develop a City-wide car parking strategy.
Nearly half of the submitters were concerned about parking in the Central City. Some were worried about a shortfall of short term parking in this area, while others focused on parking in inner city residential areas. Another key issue raised was parking for sports grounds, such as Hagley Park, schools and residential areas.
Possible solutions to City parking problems suggested by submitters ranged from simply providing more parking to meet the demand to discouraging vehicle use and promoting alternative modes of transport such as cycling, walking and public transport. Other solutions included park and ride schemes, banning vehicles from the Central City, providing bus priority lanes and maximum parking requirements for developments. Many submissions asked for changes to the structure of parking charges.
Submitters recognised that parking policies were clearly linked with other transport issues including public transport use and traffic congestion. The Council is setting up small advisory groups to help it investigate the issues and work towards preparing a draft strategy. The final strategy will provide a framework of policies, providing the Council with a consistent approach to parking. Covering the whole of the City, it will address issues relating to both on street and off street parking.
The final strategy will sit alongside other Council transport strategies - the Cycle Strategy, Public Transport Strategy, Road Safety Strategy and Pedestrian Strategy - to form part of an overall Transport Strategy for the City.
Anna McKaskell