Egeria Water Weed Alert
Waterway users are being asked to help prevent the spread of egeria, a potentially costly river weed. Originally from South America, the plant was recently spotted in the Avon River for the first time by the operator of a Council weed harvester machine.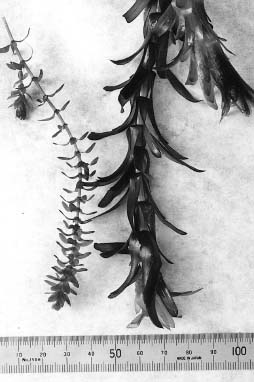 If the weed becomes established in the river it is likely to spread and become widely distributed in the Canterbury area. The cost of maintaining waterways and lakes would be substantial and the biodiversity of our aquatic ecosystems would be reduced. Egeria also interferes with recreational uses such as rowing.
To minimise these financial and environmental costs, the Christchurch City Council is attempting to eradicate egeria before it becomes fully established. NIWA divers have carried out a survey to locate all egeria plants growing in the river and contractors have been suction dredging the stretch of river where the weed was found.
The public can help by ensuring that boats are cleaned so fragments of plant are not spread. So far, egeria seems to be restricted to the stretch of the Avon River from the upstream end of Porritt Park downstream to Avondale Bridge.
Egeria is now widespread in North Island streams, rivers and lakes. Its prolific growth makes it a significant weed in New Zealand's water systems because it crowds out other species and the volume of plant material produced also raises water levels. In hydro lakes it has to be regularly controlled to prevent it from interfering with inlet pipes.
The plant looks quite similar to the common Canadian pond weed or oxygen weed but it is much larger. The dark green leaves are about 4 cm long and mostly come off the stems in groups of four or five. The photo compares the smaller Canadian pondweed with egeria.
Christchurch City Council and Canterbury Regional Council staff have been keeping a particular look out for egeria to ensure that any other infestations are located as soon as possible. If you think you know of any egeria plants in Canterbury, please contact a Biosecurity Officer at Canterbury Regional Council.
(kate.mccombs@ccc.govt.nz) Kate McCombs