Dumped Cars An Eyesore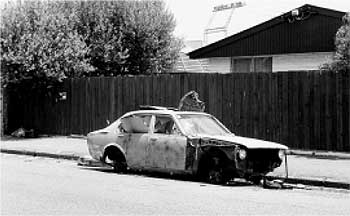 Many cars are being dumped on Charleston streets. They are an eyesore, degrading the value of residential areas and reducing residents' community pride.
The problem seems to lie with one or two households repeatedly dumping cars. This is a continuing problem that the City Council's Parking Unit is attempting to solve. Your help is needed. If you see anyone dumping a car, take down as much information about the offenders as possible and pass it on to:
Tracey Thomson Abandoned Vehicle Officer
Ph: 941 8743.