Nursery Open Day
Motukarara Nursery will hold its annual Open Day on 18 April. This year's theme will be "Planting for Survival".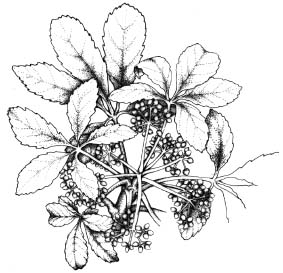 Nursery Manager Jorge Santos says it is important to plant natives, not only for the plants' survival but also for the survival of ecosystems and wildlife. "By choosing the appropriate species for the area, plantings have a greater chance of survival, which is what we try to encourage here," he says. "The Open Day is an opportunity to gain an understanding of the whole process of choosing plants and using the right techniques."
Guest speaker Isobel Gabites will speak about native gardens, and Coast Care and Travis Wetland representatives have been invited to give talks and demonstrations throughout the day.
As well as selling a large selection of plants, there will be information booths set up by several organisations including Forest and Bird, Canterbury Regional Council, Christchurch City Council Water Services, the Christchurch Environment Centre, Agenda 21, Addington Bush Society, and the Historic Places Trust. Refreshments will be available. See you all there!