Incentives Fuel Heating Conversions
More than 350 open fires and coal burners were permanently sealed or removed in the first two months of the City Council's latest anti-pollution drive.
Its Clean Air and Energy Efficiency Incentives Programme, which aims to help more than 7000 households make conversions and energy efficiency improvements in the next four years, began on 30 April.
Clean burning wood fires were the most popular replacements for the 358 open fires or coal burners sealed or removed. One hundred and eighty four wood burners were installed compared with 120 gas appliances, 29 heat pumps, 20 electric heaters and 15 diesel appliances.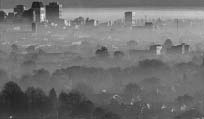 As a result $175,000 worth of clean air grants were made available to householders, said programme administrator Mike Gaudin.
Ceiling and underfloor insulation worth another $24,000 was installed in 83 homes in May and June. The Council has sought an additional $200,000 grant from the Energy Efficiency and Conservation Authority for insulation subsidies available until the end of June next year. Customers must replace an appliance under the clean air incentives programme before they can be eligible for the subsidy, said Mr Gaudin.
Fifty companies are now involved in the programme offering Christchurch residents discounts on installed costs of cleaner heating appliances and insulation products. Incentives are paid to suppliers and installers who provide corresponding discounts to their customers.
For further information about the programme contact Mike Gaudin, phone 372-2433.
Jennie Hamilton