A Green List - Our Living Treasures
from Christchurch City Libraries
New Zealand is a land full of living treasures, from its unique flora and fauna to the rich diversity of its landscape. Why not explore some of these treasures through the many wonderful books and videos available at your local library? Here's a small selection to get you started.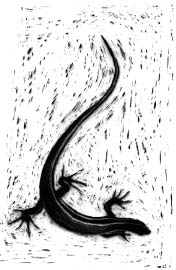 Nga uruora - the groves of life: ecology and history in a New Zealand landscape by G. N. Park (577.0993 PAR)
Wild South's living treasures of New Zealand by Rod Morris (591.993 MOR)
Moa's ark: the voyage of New Zealand by David Bellamy (508.93 BEL)
Wild New Zealand by Gerald Cubitt (578.0993 CUB)
A tramper's guide to New Zealand's national parks by R. Burton (796.51 BUR)
A guide to the identification of New Zealand native trees by Andrew Crowe (582.16 CRO)
Lost world of the Poor Knights. A Wild South video (591.993 WIL)
Rare and endangered New Zealand birds: conservation and management by P.D. Gaze (598.042 GAZ)
Hoki: the story of a kakapo by Gideon Climo (598.71 CLI)
Kiwi: against the odds kiwi have survived. A Wild South video (598.54 WIL)