Financial backing for gardens
Millennium plans to establish a sister city garden park have received a $250,0000 boost from The Community Trust.
That is half the estimated cost of the Turning Point 2000 project featuring plant collections from Adelaide, Christchurch in England, Gansu Province in China, Kurashiki in Japan, Seattle, USA, and Songpa-Gu in Korea.
Each botanical collection proposed for the Halswell Quarry Park has been allocated an area of about 1,000 square metres of land suiting the plant type from each sister city region. Sister cities will receive a landscape plan of their site and will be invited to liaise in its development.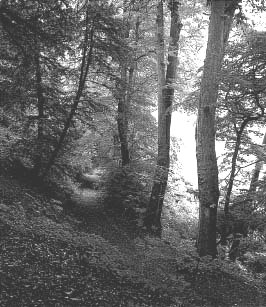 Chairperson of the Sister Cities Garden Park Committee, John Taylor, says the proposal provides a unique opportunity to enhance the goodwill and close relationships which already exist with our sister cities.
"At the same time it provides the opportunity for a satellite Botanic Garden to be developed on a multi-soil, undulating and elevated site with vast opportunities for botanical and horticultural development."
The Christchurch England garden, formed around the existing stone homestead, will contain formal, herbaceous and woodland garden styles, according to the Sister Cities Garden Park Proposal.
Native sedges, grasses and terraces are likely to be used to create an authentic, arid Gansu landscape. Plans for the Kurashiki garden include details such as an enclosed gravel garden, stone lanterns and rock sculptures.
A south-facing slope will be planted with western red cedars, Sitka spruce and other species growing on Seattle's Cascade Mountains. A small Korean pavilion, arched bridge and stone water channel using stone from Halswell Quarry have been suggested for the Songpa-Gu garden.
The Adelaide site is well suited to the eucalypt and blackwood species of vegetation. Existing rocks will add to the image of a hostile south Australian landscape.