Kids Edible Gardens
Vegetable gardens will soon be flourishing in Christchurch primary schools as a result of the Kids' Edible Gardens project launched by the Organic Garden City Trust.
Kids' Edible Gardens is being promoted to teachers and parents by the Trust's education team, who say the project will benefit both the children and the schools. The Organic Garden City Trust will provide a garden facilitator who will oversee the setting up of the garden, work with small groups of children and provide activities for them.
"Learning how to grow vegetables, flowers, herbs and fruit organically teaches children important life-skills and increases their self-esteem," says Trust education team spokesperson, Jenny Henderson. "It also creates pride in the school environment and ties in with the science, health and social studies curricula."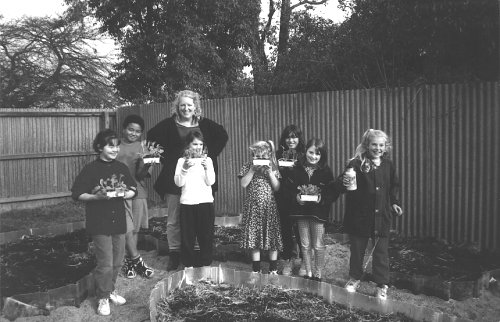 Students can learn to:
grow vegetables, herbs, soft fruit and edible flowers using organic principles;
look after worm compost bins and make compost;
create no-dig mulch gardens using newspaper, pea-straw, hay, manure,seaweed and compost;
practise seed collecting/saving -including heirloom varieties;
take plant cuttings and propagate plants;
use natural pest control and explore companion planting;
use vegetables and herbs in nutritious and economic recipes.
The gardens are designed around no-dig raised beds which require very little maintenance. With the pea-straw and compost being continually added there is no digging, just a little weeding. The garden beds can be placed on top of turf or even concrete!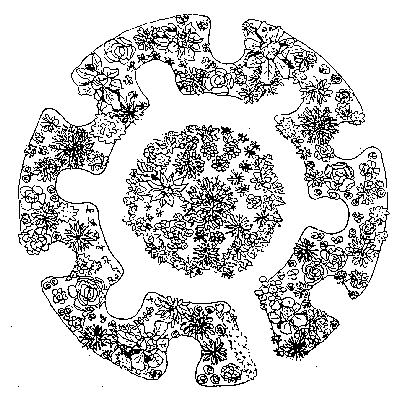 Visits can also be arranged to other schools where edible gardens are growing, the compost plant at the Metro Transfer Station, and organic community gardens in Christchurch. Edible gardens are already growing in several Christchurch schools including Wainoni, Addington, Opawa, Kirkwood and Rudolf Steiner.
"We hope our offer of practical support to schools will see many more organic gardens set up throughout the city," says Jenny Henderson. "We are also keen for children to take their knowledge home and create edible gardens there too."
Kids' Edible Gardens is being supported by Crown Public Health and by Christchurch gardeners through Canterbury Soil & Health. Volunteers are already collecting seeds and plants, and taking cuttings for children to use in their school gardens.
If you are keen to have Kids' Edible Gardens at your child's school, contact your principal or PTA and let them know. A pamphlet with an application form explaining the project in more detail, will be arriving at schools shortly.
The project is also looking for seeds, plants, potting mix, garden tools, compost and untreated timber. If you have any that you can donate, please call Frankie Dean, project co-ordinator, phone/fax 339-8775 or email Kids.edible.gardens@clear.net.nz