Avon River Scenic Drive Launch
The Council will launch its Avon River Scenic Drive in August. Starting at the city centre, this latest scenic drive enables the tourist to follow the Avon River as it winds to the sea at New Brighton. The route then returns to the city centre via QEII Park, Travis Wetland, Merivale and Hagley Park.
Like the Garden City and Port Hills Drives, the route guide brochure highlights ecological, historical, recreational and scenic points of interest on the way. The drive takes about two and a half hours to complete.
This drive is the last of three to be developed and it is hoped that it will match the phenomenal success of the first two. So far 75,000 brochures have been produced and distributed for the Garden City and Port Hills Drives and a further 25,000 have been printed for the Avon River Drive.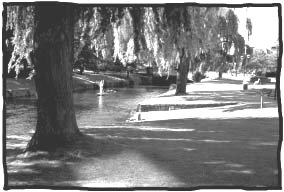 The scenic drives were developed to enable visitors to explore and encounter, at their leisure, the City's best features and attractions. They were also developed to encourage tourists to stay a day or two longer in the city, thereby boosting our tourist economy. Furthermore, the attractively produced and colourful brochures would act as ambassadors in that visitors would take them home and promote the city as a desirable destination worth spending time in. So far all the signs indicate that this is working very well.
To ensure that people do not get lost, each drive guide is supported by scenic route signs. The next step will be to enhance the routes by upgrading them, where necessary, and by placing interpretative signage that explains in more detail the significance of features and attractions.
Finally, this is a good opportunity to thank everyone who worked very hard behind the scenes to help produce the brochures by supplying information, text and graphics. Also, thanks to all those in the City Streets Unit who identified sign locations and helped with production and placement.
Andrew Craig
Landscape architect