Mainstreet Revival
Businesses in Christchurch are getting together with their local communities and the City Council to revitalise and promote their shopping centres through the use of 'Mainstreet' programmes.
Mainstreet programmes are essentially a self-help, community-based initiative. They involve the setting up of a group comprised of local business people, residents, community groups and the City Council. That group then focuses on physical enhancement, business development, marketing and promotions, community events and heritage conservation in their area.
Mainstreet programmes began in the United States in the 1970s and have been successful in revitalising shopping centres both there and in Australia. Mt Maunganui and Onehunga are two of New Zealand's success stories.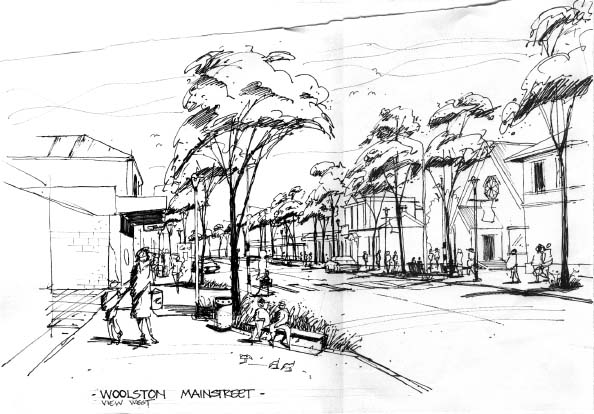 A number of Christchurch Mainstreet programmes are under way in Woolston, Edgeware, New Brighton, and Sydenham. More are planned. The groups are involved in projects such as developing concept plans for physical enhancement of their shopping centres, writing marketing and promotions plans, running community events, publishing business directories, preparing heritage trails and employing co-ordinators to implement their work programmes.
The Edgeware programme is currently working towards implementation of its concept plan. At the other side of the City Woolston Mainstreet Inc has produced a marketing and promotions plan and is involved in the development of a concept plan for its shopping centre.
Mainstreet programmes can be introduced at any time when people simply wish to 'make things happen' in their centre. They can be a response to a perceived threat to an area's viability, such as the slow decline of the area resulting in vacant shops, rundown buildings and reduced property values. Or they may be triggered by an immediate event such as the opening of a large shopping mall nearby.
People's shopping habits have changed over the years and the lure of big shopping malls is drawing people away from the local strip shopping areas. Mainstreet is a way for the community to enhance and promote their own unique area; drawing people back into it, improving the local economy, creating a local identity and fostering community pride.
Janette Dovey
Assistant Planner, Planning Policy