Heating Discounts Spark Big Response
Many Christchurch residents are keen to switch to non polluting forms of heating and cash in on the City Council's new Clean Air and Energy Efficiency Incentives Programme.
Registered retailers reported a high level of interest in the scheme a week after its official start on 30 April. Customers - and some retailers - were mainly concerned with finding out which appliances qualified for discounts of up to $500.
One major retailer said he was expanding his range of solid fuel heaters so his outlet could stock approved appliances and be part of the programme.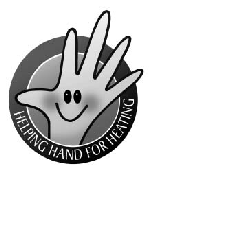 Most City residents using coal burners or open fires are eligible for discounts on the installed cost of approved replacement heaters. These include flued gas and diesel heaters, electric heat pumps and complying wood burners. Approved fixed heaters with thermostatic controls and night storage heaters also qualify for a discount.
The City Council has obtained funding of $2.45 million over four years for the incentives programme aimed at reducing smog and improving energy efficiency.
Those receiving the discount must permanently seal their open fire or remove their coal burner. They may also be eligible for discounts to upgrade thermal insulation in their homes - for example $40 off a hot water cylinder wrap and hot water pipe insulation.
The Energy Efficiency and Conservation Authority is funding discounts on thermal insulation from its Energy Saver Fund.
Clean air appliances and insulation must be obtained from a retailer or installer
registered with the programme. Their names and other details of the scheme are available from local libraries, Council service centres, and the Civic Offices.
The Canterbury Regional Council, which strongly supports the incentives programme, is continuing its battle to improve air quality. It had expected to approve formal notice of a domestic coal ban under section 369 of the Resource Management Act at its April meeting. The recommendation is on hold while the Coal Producers' Federation seeks a declaration from the Environment Court about the legality of the move.
Regional council chairman Richard Johnson said a draft plan, due for release soon, would focus on Christchurch's main contaminant of concern ­ suspended particulate or PM10.
Ninety per cent of the city's winter-time particulate comes from wood and coal burned on domestic open fires and wood burners. Another 6 per cent comes from industry and 4 per cent from transport.
Councillor Johnson said the public would have at least two months to make formal submissions on the air plan.
The plan would propose rules to control coal burning, open fires, older wood burners and outdoor burning. It would also contain more stringent standards for industrial emissions. National initiatives to address motor vehicle emissions are supported by the regional council.