Environment Centre moves To City Mall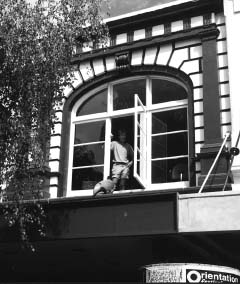 The Christchurch Environment Centre (CEC), which celebrates its 25th anniversary in May, has moved to a bigger and brighter location above the Body Shop in the City Mall. The entrance is off Plymouth Lane which leads to the Lichfield St Carpark.
Staff and volunteers are completing renovations including painting, cleaning, and some plastering. The Centre's resources are out of the boxes and back on the shelves.
CEC is now encouraging other environmental organisations in Christchurch to make use of display space and hold meetings in the new premises. We currently need more chairs and tables suitable for workstations. If you can help please contact us at the Centre.
CEC, open week days 10am-4pm, welcomes visitors. These hours will soon be extended to include weekends.
Enquiries:
Phone 379-2257, Fax 379-2250,
Box 2657, Christchurch, or
Email: info@environment.org.nz.