Tragic Island Playground To Be Transformed
Exciting but sometimes treacherous playground to tranquil roosting spot for birds. Naughty Boys' Island in the Avon River at South New Brighton will soon be transformed.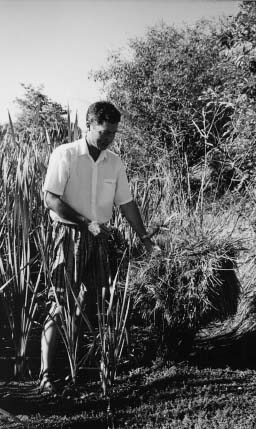 In May contractors are due to start removing the top of the island created in the 1950s when a new river channel was dredged near Tovey St. The City Council's Water Services Unit then plans to establish bird refuge mounds and planting on the western side of the island. Total cost of the project is about $80,000.
The 400m long island, accessible only through ankle deep mud, has always been a magnet for adventurous boys. However, tragedy struck in 1961 when two boys suffocated after a tunnel they were digging caved in on them. Local residents say the name of the island appears to be linked to that tragedy. Boarded up tunnels can still be seen on the island.
About 10,000 cubic metres of spoil - mostly sand and silt - will be removed on trucks across a temporary causeway from Kibblewhite St. The material will then be taken to Bromley's Memorial Park Cemetery to alleviate drainage problems.
Spoil removal and landscaping work was programmed after a request from the Bexley Residents' Association through the Burwood-Pegasus Community Board. "We instigated the landscaping of that island because from our side it's an eyesore," said association treasurer Mr Hap Hill.
Restoring and enhancing the natural character of the coastline and estuary margins is a Council objective. Land Drainage Engineer Paul Dickson (pictured left) commented: "We're restoring unsightly dredgings as far as reasonably possible to complement the flat, saltmarsh character of the island."
Existing salt marsh areas on the riverbed will not be touched in the four week removal contract. Planting of remaining low mounds with suitable native plants to enhance the refuges is expected to take place this spring.
Jennie Hamilton