Travis Wetland - Nature Heritage Park
Travis Wetland is the largest remaining example of freshwater, lowland swamp in the region.
Located in the midst of housing, the 112ha nature heritage park is believed to be unique in New Zealand. It also provides an essential link in the city's proposed eastern green corridor.
Travis Wetland was purchased by the City Council in two stages; the first in 1994 and the second in July 1996. The second parcel of land was acquired to prevent its planned subdivision into housing, to protect significant wetland values and to provide a more viable habitat for wildlife requiring larger areas.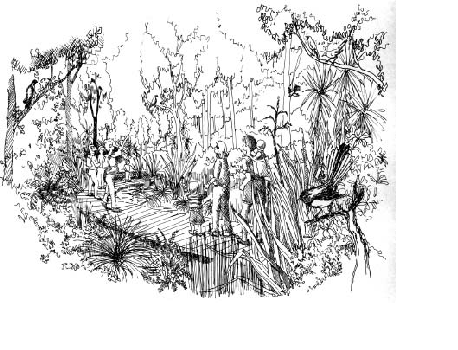 The Travis Wetland Draft Landscape Development Plan, released for public comment in early December, will provide direction for the park over at least the next 10 years. Objectives centre on restoring and enhancing the wetland for the benefit of future generations.
The diversity of proposed park features and their associated ecosystems will provide a comprehensive representation of the biota of the Christchurch area from pre-Polynesian times until the present.
Travis Wetland contains a number of species now rare on the Canterbury Plains including the only substantial stand of manuka. Other plants such as Carex flaviformis (a sedge), Baumea rubiginosa, Corybas macranthus (spider orchid) and Drosera binata (native sundew) are regionally vulnerable.
Large areas of open grassland will provide a valuable habitat for local pukeko while planting of indigenous vegetation will attract bush birds to the area within five years of enhancement. A central ponding area, associated waterways and ephemeral flooding are expected to encourage up to 5000 water birds to visit the site in winter.
Extensive networks of boardwalks and grit paths will provide access for walkers, wheelchair users and cyclists. A peripheral walkway accessible from several external points is planned, along with three loop tracks which will provide the opportunity for short walks. A central walkway will provide access to the central ponding area and a cycleway may be built parallel to the central walkway.
Detailed interpretation of the wetland, views across the landscape and opportunities for further education will be available in the proposed visitors' centre. Cafe and retail facilities will add value to the wetland experience and help recoup some development costs.
Eric Banks
Parks Planner