Customer-designed music at Christchurch Art Gallery
2 October 2008
The notion of customers always being right is up for scrutiny in a musical interpretation of audience feedback that is being performed at Christchurch Art Gallery.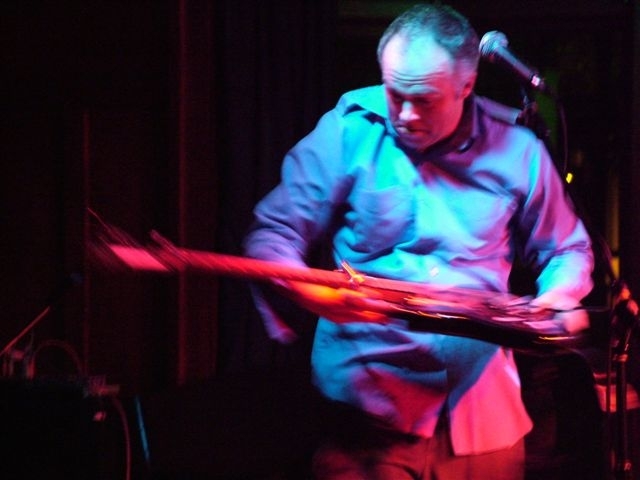 For 15 years, Christchurch musician Greg Malcolm has been gathering written suggestions from audiences attending his performances. This has culminated in Any Suggestions? – a sound piece that incorporates the audiences' written text and also uses it as a conceptual source for sound design.
The feedback has been divided into categories, with each receiving a separate musical interpretation. For example, many comments relate to supermarkets – due to the suggestion form layout being based on a supermarket feedback form. This category is interpreted in many ways, including Malcolm's use of supermarket goods to create sounds on his guitar.
"Any Suggestions? explores and demonstrates the notion that producing customer-designed art can be at odds with the function of art in society," Malcolm says.
"It's contrary to the traditional art clichés such as artist integrity and the uncompromising artist. Yet the sheer economics of survival forces artists to operate in the same customer-friendly way as supermarkets, CD super stores and fast food franchises.
"So let's see if the customer is always right and remember - you asked for it so don't blame me."
Performing alongside Malcolm are musicians Chris O'Connor (drums), Jenny Ward (vocals and toys), Reuben Derrick (saxophone, miscellaneous) and Mike Kime (bass). Matthew Ayton will create the visual ambience.
Any Suggestions? is being performed at the Christchurch Art Gallery Te Puna o Waiwhetu Philip Carter Family Auditorium on Wednesday, October 8 at 6pm. Tickets can be bought at the door and cost $10 (Friends and concession cards $5).
---